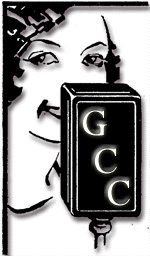 Let's give a big Fruitful welcome to
Alison Pace
, author of
If Andy Warhol Had a Girlfriend
, art historian, and inaugural member of the
Girlfriends Cyber Circuit
. Thanks so much to Karin Gillespie for her GCC brainchild, and to Alison for stopping by!
Alison's publisher describes her book thusly:
Jane Laine used to know a lot about art. But that was before she started managing a prominent gallery, and long before she met "it" artist Ian Rhys-Fitzsimmons. Jane can't seem to put a finger on what exactly is so "it" about his work. In fact, as far as she can tell, he's a big fraud and his fifteen minutes of fame should be over by now. Which could be kind of a problem-since Jane is the one who has to accompany him on a five-month international art fair tour.

To get through it all, Jane figures she'll be a good sport and keep her critiques to herself. Until, traveling with this alleged genius from London to Rome and beyond, she starts to understand the connection between art and love-and the fact that in both, perspective is everything.
The novel has received some fabulous blurbs, including this one from Pam Houston: "A funny, feel-good fairy tale set improbably in the high-powered international art world. If Andy Warhol Had a Girlfriend will give hope to the most relationship-weary heart."
Alison herself (in yesterday's stop on the GCC) describes her book as "a novel about art, love, miniature schnauzers, Reese's Peanut Butter Cups, horrible bosses, careless boyfriends, looking for love in all the wrong places, and finding it, eventually, inside yourself."
I asked Alison a few questions about her writing life:
--I would love to hear about your writing process. Where do you write? Do
you have a writing schedule or are you more of a go-with-the-flow kind of
person? Do you write longhand or on the keyboard?
I write in my apartment, at the coffee shop down the street, and sometimes, when I'm having a lot of trouble concentrating, at the library. One day a week I meet up with two friends who are working on screenplays. We vary where we go, but it's nice to have that day of camaraderie. I have a schedule of when I have to be at the computer, but I'm not always writing my novel, I can often be found sending emails and reading blogs.
--When/how did you decide to write your novel?
Almost exactly three years ago. I'd always wanted to write but had never been sure if I had a whole novel in me. I was feeling very tired of my job at the time and wasn't sure what to do career-wise, so I sat down and started working on the novel.
--What are you working on now?
I'm technically working on finishing up my second novel. But I'm taking a few weeks off from that to concentrate fully on promoting If Andy Warhol Had a Girlfriend. Then it's back to work.
--What/who inspires you?
So much. I live in New York City, which I find endlessly inspiring. Whenever I'm able to travel, it inspires me. All my favorite travel spots made it into my book. Rome particularly is almost like a supporting character. My friends inspire me, my parents. I really think that inspiration is everywhere; you just need to know where to look.
--Do you have any words of advice for new writers?
Stick with it. Don't listen to all the people who tell you it's just impossible to get published. Everyone told me that. I think you should be sure you like to spend a lot of time by yourself. As far as I can tell, there's a lot of that.
--I later sent Alison an email asking her about her favorite fruit, but haven't heard back yet. Is it mangoes? Is it persimmons? Stay tuned...
Update: Ding! Ding! Ding! Alison's favorite fruit is indeed mangoes! I think I'll go into business as a fruit psychic.
Thanks again to Alison for stopping by. Best of luck on the rest of the Circuit (and beyond)!