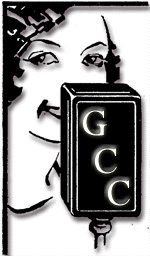 It's time for the next installment of the Girlfriend's Cyber Circuit! Today, our guest is
Jennifer O'Connell
, whose latest novel is Dress Rehearsal. Here is a synopsis of the delicious-sounding book:

No one knows wedding cakes better than the owner of Lauren's Luscious Licks, Boston's hottest cake boutique. Lauren Gallagher is a pro when it comes to helping brides and grooms pick out the perfect Big Day dessert. But what her clients don't know is that her talent doesn't end there. Because while the happy couple is choosing between buttercream and royal icing, Lauren is predicting which relationships will last, and which marriages will crumble, simply by watching them pick a cake. Her latest prediction, however, is anything but sweet. Unless her marital Magic Eight Ball is off, one of her best friends is about to tie the knot with Mr. Absolutely All Wrong.

Lauren's got to save her friend, and prove her cake theory is true, even if it means taking her predictive powers public. All of a sudden it seems everyone wants to learn Lauren's secret for relationship success, but is predicting a sure thing the formula for true love, or a recipe for disaster?

And while Lauren's trying to prevent a potential mismatch, she's got her own problems - involving an ex-boyfriend, his new fiancee, and the cake of Lauren's dreams.
I asked Jennifer a few questions about her process. Here is what she had to say:
1. Since your book centers around cake, I would love to know--what is your own dream cake?
I love anything dense and chocolate - a plain old flourless chocolate cake with fresh raspberries is my number one pick.
2. Are you a baker, yourself? If so, I'd be interested to hear whether you've found any parallels between baking and the writing process. If not, could you please share some tidbits about how/where/when you write?
I can bake with the help of Betty Crocker or Duncan Hines. Other than that, I buy my desserts elsewhere. I write at Barnes and Noble pretty much seven days a week when deadlines are looming and the idea of my publisher ripping up my contract is scaring the hell out of me. I don't write in sequential order, pretty much just write whatever I'm having brainstorms for that day. Or night. Or middle of the night. As I'm sure most writers will tell you, some of the best ideas come when you're all snuggled in bed and too damn lazy to get up and sit in front of your computer.
3. What inspired this particular book? What inspires you in general?
The original concept for Dress Rehearsal was different than the final book. I had an idea to write a book about how so many women treat life before marriage as a dress rehearsal - they don't buy good plates or nice linens, they don't invest in their own home because they're thinking that "when" they meet the man of their dreams, they'll do that together. Lauren was one of the four main characters, and my editor and agent loved her so much they wanted her to become the main character. And so she did. Because Lauren has spent years catering to blissful brides, she thinks she's over the whole wedding/marriage thing. She soon learns that she's not as immune to the idea of prince charming as she thought she was. The three friends in the story are so different from one another and yet each of them have to come to terms with how they view themselves and their idea of happily ever after.
As far as inspiration for my writing in general, it's pretty much selfish - I like to write about things my friends and I enjoy reading.
4. What's in the oven (so to speak) now?
Things in the oven... well, I have my third book, Off the Record coming out in September, and I just sold my first teen chick lit to MTV Books. It will come out in Spring 2006. Off the Record is about a Chicago attorney who discovers that the number one hit and Grammy winning song her freshman year in college was written about her by a former childhood neighbor. Once the news gets out, her life is turned upside. down. I pictured how cool it would have been if I'd inspired a song (particularly, Sweet Child of Mine by Guns n Roses), and went from there.
Thanks so much for stopping by, Jennifer! Good luck with everything!
Before I sign off for now, I should mention that my own favorite cake of the moment is the Princess Cake from Simple Simon's bakery--it has layers of marzipan and raspberry jam and pastry cream sandwiched between the moistest, most lovely, almost lemony cake. Mmmmmm....
And I can't eat cake now without thinking of my friend
Greg Walloch
!
Also, be sure to visit the fabulous
Cupcake Series!